Brette Brown Joins the Savoy Sales & Marketing Team
April 20, 2022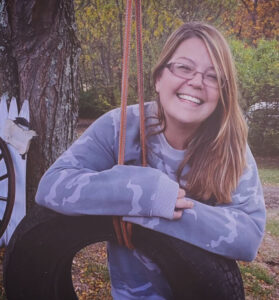 Please join us in welcoming the newest addition to the Savoy Team: Brette Brown, Sales Support Specialist.
With more than 20 years of experience working in operations and customer service, Brette knows a thing or two about taking great care of clients. She was raised to believe that a girl getting her hands dirty never hurt anyone – a convenient lesson when her previous employer, an auto shop, often required extra help working on the cars, in addition to running the front office. Those are some impressive "other duties as assigned," right? Her tenacity for digging in to get the job done well is a perfect fit for the Savoy Sales and Marketing Team, focusing on providing our excellent client-partners with top-tier solutions in student housing furniture.
In her new role at Savoy, Brette will be responsible for assisting with order entry, quotes, pulling reports, marketing sample requests, and providing excellent customer service. In addition to providing support to the rest of the team and working directly with our customers, Brette will be crucial in providing superior assistance to our valued outside sales force. While she may be new to the manufacturing side of furniture, she's excited to join the team and continue to grow.
Outside of the office, Brette enjoys spending time with her two teenage sons and two German shepherds. Feel free to ask her about her various adventures to anywhere a weekend can take her, from NYC to the beach. Be prepared to hear all about riding ATVs, boating, kayaking, or spending a leisurely, low-key afternoon at the river lot.
Welcome to Savoy, Brette. We're glad to have you!
***
About Savoy
Savoy Contract Furniture manufactures traditional and contemporary styles of furniture for colleges and universities. Over more than 70 years, we've prioritized the growth of our state-of-the-art central Pennsylvania plant. As a result, we utilize the most advanced technology available and handle our orders entirely in house. In short, this allows us the flexibility to custom tailor our products to meet your every need.
Presently, we manufacture 12 styles of casegoods and 20 types of upholstered furniture. Additionally, we provide a variety of tables and chairs for both studying and dining. Furthermore, everything is available with the choice of several finishes and hundreds of fabric options. Client partners can also choose to upgrade their furniture with special hardware and power sources.
Savoy has adopted a customer-centric approach to business. That is to say, we aim to be the best full-service furniture provider for our client partners. We offer assistance throughout quoting, order management, delivery, and installation. However, our service doesn't stop there. All Savoy products come with our industry-leading Limited Lifetime Warranty. To sum it up, we're passionate about helping make your furniture buying experience as easy as possible.
Do not hesitate to send us an email or give us a call (800.233.8953) if we can be of service. We're here to make your job easier.
Savoy Contract Furniture is a registered trademark of John Savoy and Son, Inc.
Let's get social! Follow us on LinkedIn or Like Us on Facebook!