Casegoods Construction 101. 🎓 Chapter 2: Construction Methods
August 8, 2019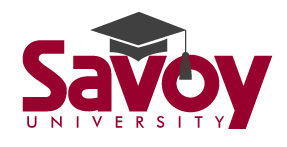 Casegoods Construction 101
6 Minute Read
Chapter 2: Construction Methods.
While it is crucial to build furniture with superior raw materials, product can still flounder if premium components are not paired with the best construction methods. After all, how healthy can a well-planned meal of organic, non-GMO veggies and free range, grain-fed meat be if you throw it all into a deep fryer?
To get a better understanding of the quality of furniture, we're going to discuss topics such as drawer construction, casegood joinery, wet vs dry construction, and products shipped fully assembled in comparison to knocked down. If your furniture seems to be made from a sturdy plywood, but is shaky or otherwise seems to be falling apart, the actual construction method may be the culprit of your furniture distress.
Drawer Construction
English Dovetail vs French Dovetail 
There are two prominent dovetail construction methods commonly used in contract furniture: English and French. Arguably, your students' drawers are going to be put through the most abuse. You want to be able to ensure their furniture is going to withstand the rigors of student living, so your drawer box construction is one of the last places you'll want to compromise quality.
English Dovetail
The English Dovetail joint is somewhat easy to spot: You can see the adjoining pieces easily at the corner of the drawers. While the look of the English Dovetail may be fun and attractive, it is also the strongest construction option for your drawer boxes. Due to the flared or wedged design, these joints are very durable – especially when put under stress. Additionally, because the joint is placed at the very edge of the wood, the construction does not impede on any of the students' storage space within the drawer.
French Dovetail
The second, less reliable dovetail option is the French Dovetail. Instead of utilizing the multiple keystones or jigsaw pieces for support, a French Dovetail utilizes a single slat in the middle of one board, which fits into a corresponding cutout on the joining board. The durability of a drawer made with a French Dovetail relies on a single, thin edge of wood to keep the box together. The smallest flaw in the wood could lead to the joint coming apart after repeated use. Additionally, French Dovetail joints cannot be made in the corner of the wood, so drawer space will be smaller than if an English Dovetail were used.
Extra Credit: Drawer Fronts and Drawer Slides
5-Sided Drawer Construction
A somewhat overlooked technique that is gratefully appreciated in the college housing market is a 5-Sided Drawer Construction Method. When a drawer is considered to be 5 sided, the drawer front (what is visible when the drawer is closed) is actually a separate piece from the drawer box. By adding this drawer front separate from the drawer box, damaged drawer fronts can easily be replaced without endangering the durability of the rest of the drawer – a perfect solution for rigorous living.
Durable Drawer Slides
So you have durable plywood cases and sturdy drawer boxes utilizing English Dovetail joints, but what about how you complete the product? Will the flimsy 35 lb rated drawer slides that give you a hard time in your kitchen's silverware drawer be good enough to withstand your students' abuse? Don't settle for residential – you need commercial grade quality. When picking your  product, you'll want to see that these drawer slides are heavy duty and can easily allow your maintenance team to remove the drawers themselves without fear of damaging the mechanism.
Questions to ask your vendors include:
• What weight are these drawer slides rated? With the amount of abuse these drawers can take, you won't want to settle for anything less than a 100 lbs weight rating.
• How easy is it to remove and reinsert the drawer from its case with these drawer slides? You'll mostly want to be concerned with how elaborate these instructions are due to possible damage to the drawer slides if complicated instructions aren't strictly followed.
Final Product Assembly: At the Plant or On Site?
Plant Assembled Products
Ordering furniture that is already fully assembled comes with a variety of benefits. The obvious, up-front advantages include lower fees from installers and less discarded cardboard at the end of the install due to individually packaged components. Some manufactures shipping assembled furniture even utilize eco-friendly, reusable shipping blankets to protect furniture in transit while also reducing the amount of waste that ends up in landfills each year. But how does plant assembled furniture stack up when it comes to quality?
The advantage of furniture assembled right at the manufacturing facility is that they have the time and tools not easily available to installers in the field. One such construction method is a mortise and tenon joint, which is built right into the products' components. It consists of a notch (mortise) that the corresponding piece (tenon) can fit into snuggly. When combined with pocket screws, corner blocks, and steel support brackets, mortise and tenon joinery helps keep a long-lasting bond, ultimately prolonging the lifetime of your products.
Additionally, furniture put together at the plant are often reinforced with what is called Wet Construction. Simply put: the assembly is reinforced with the strong support of wood glue. This superior step ensures everything is kept in place for several years to come with a durable, reliable bond. Through superior joinery and the reinforcement of glue, furniture fully assembled at
the plant are designed to be sturdy, low-maintenance furniture solutions to your student living needs.
Some Assembly Required
Furniture that requires assembly, often referred to as Knocked Down or KD, may save you money in shipping costs, but will require extra budgeting for installation and waste disposal, as well as need repeated future maintenance.
In an attempt to simplify assembly and reduce cost, many companies design their products to utilize a poor quality joinery method, such as screw and cam lock fasteners. This construction method is not sturdy or durable, and can have long-lasting repercussions. Installers must insert these cam lock fasteners into the various furniture componentry, and then join the corresponding piece with a tension screw.

During assembly, it's common for installers to experience poor threading on screws, which prevents these joints from fully tightening or locking into place. Furniture being held together with screws and camlocks are often unstable and shaky, and will loosen progressively over time, requiring continued maintenance from your facilities department or some sort of a service agreement from the vendor.
This method of construction is more commonly utilized in the residential furniture market when purchasing value priced, imported furniture from big box retailers. One of the common ways to determine if already assembled furniture has cam locks is by looking for clearly visible round, plastic circle caps (usually color coordinated) in the product where pieces are joined together. While companies that use this construction method can typically offer you an attractive price tag, these products are often problematic throughout the life of your furniture and will stifle your ROI.
Course Summary
Even products made from superior sources can fail if proper construction methods aren't practiced. To ensure your furniture can withstand the rigorous life of your students, without the added hassle of maintenance agreements, you'll want to look for a vendor that doesn't cut corners on quality. English dovetail construction, mortise and tenon joinery, added corner blocks
and support brackets, as well as glue for reinforcement, should all be characteristics of your furniture to ensure it's built to last.
Would you like to learn more about what to look for to determine the quality of furniture? Let's chat! Send us an email or give us a call at 800.233.8953 to learn more about quality materials and construction methods.