Put Your Trust In Us – COVID-19 Update
March 30, 2020
COVID-19 Update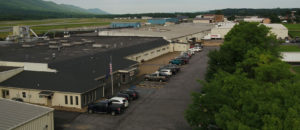 As of Monday, March 30th, Savoy Contract Furniture's manufacturing operations have been authorized to remain open. We are actively evaluating the impact of COVID-19 and we will put every resource toward the safety of our employees and the uninterrupted service to our clients.
Please feel secure in knowing that order production is currently ahead of schedule and we do not foresee any delays in our ability to deliver your product when you need and are able to accept it.
We have taken measures to ensure we are well-positioned to weather the challenges at hand:
We will continue to follow the recommendations of local, state, and national authorities to keep our facility at a heightened standard of cleanliness to ensure the safety of our team members and customers.
We have transitioned several office staff members to remote work to help limit in-person interactions.
We are closely monitoring and communicating regularly with our vendor partners to be mindful of any possible delays in raw materials and components.
We are able to accommodate conference calls and video conferencing in lieu of in-person appointments to discuss any questions, concerns, or comments regarding upcoming projects.
As always, our Quick Ship Inventory is fully stocked and ready to assist with any last-minute furniture requirements.
Please feel free to browse our website, speak with our friendly local sales representatives, or contact us at any time throughout this difficult situation. We value our partnership with you and will make every reasonable effort to accommodate your needs now and always.
We wish that you remain safe and healthy during this time of uncertainty.
Sincerely,
The Savoy Team
Savoy Contract Furniture manufactures all of our traditional and contemporary styles of furniture in our state-of-the-art central Pennsylvania plant, utilizing the most advanced technology available. Handling all orders in-house allows us the flexibility to custom tailor our products to meet your every need. Presently, we manufacture 10 styles of casegoods, 20 styles of upholstered furniture and infinite combinations of tables and seating. Everything is available with the choice of several finishes and hundreds of fabric selections.
Do not hesitate to send us an email or give us a call (800.233.8953) if we can be of service – we're here to make your job easier.
Savoy Contract Furniture is a registered trademark of John Savoy and Son, Inc.