Have you met Karla?
July 26, 2021
Please join us in welcoming: Karla Gruenewald, Senior Design Consultant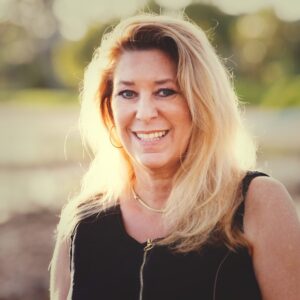 Savoy is excited to announce the newest addition to our team: Karla Gruenewald, Senior Design Consultant. Karla will be providing excellent service to colleges and universities throughout Northern California and Hawaii!
Karla joins us with more than 18 years of professional experience as a Certified Interior Designer. More than half of her extensive career has been spent as a Sales Consultant, which gave her the opportunity to assist her client partners in choosing and coordinating just the right products, ensuring beautiful yet functional end results.
While Karla has worked on a vast variety of projects, including military barracks, VIP suites, and offices, she's excited to return to working as a liaison for higher education professionals to help them create the perfect 'home away from home' for their students.
Karla has lived in both California and Hawaii (but refuses to admit which is her favorite 😉) and is an avid animal lover. She and her two cats currently reside in the greater San Francisco area, but she enjoys travelling often for both business and pleasure. She spends her free time on hobbies that exercise her creative side, such as interior design, home improvement, gardening, and cooking.
Are located in Northern California or Hawaii and in need of furniture assistance? Contact Karla Today!
She is eager to meet with you to assist with space planning, providing a budget, managing the purchasing process and so much more!
***
About Savoy
Savoy Contract Furniture manufactures traditional and contemporary styles of furniture for colleges and universities. Over more than 70 years, we've prioritized the growth of our state-of-the-art central Pennsylvania plant. As a result, we utilize the most advanced technology available and handle our orders entirely in house. In short, this allows us the flexibility to custom tailor our products to meet your every need.
Presently, we manufacture 12 styles of casegoods and 20 types of upholstered furniture. Additionally, we provide a variety of tables and chairs for both studying and dining. Furthermore, everything is available with the choice of several finishes and hundreds of fabric options. Client partners can also choose to upgrade their furniture with special hardware and power sources.
Savoy has adopted a customer-centric approach to business. That is to say, we aim to be the best full-service furniture provider for our client partners. We offer assistance throughout quoting, order management, delivery, and installation. However, our service doesn't stop there. All Savoy products come with our industry-leading Limited Lifetime Warranty. To sum it up, we're passionate about helping make your furniture buying experience as easy as possible.
Do not hesitate to send us an email or give us a call (800.233.8953) if we can be of service. We're here to make your job easier.
Savoy Contract Furniture is a registered trademark of John Savoy and Son, Inc.
Let's get social! Follow us on LinkedIn or Like Us on Facebook!